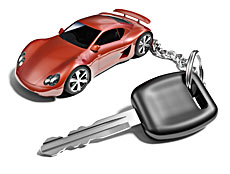 Some Frequently Asked Questions ... and Answers
How do I find a personalised Number?
Use our Registrations Search page to find a number plate that suits you. You can enter your initials, name or any text you like into our general search box at the top of this page and view the selection of number plates on offer.

When you have found the number you would like to purchase click on the 'number plate' for details of its cost and a form where you can contact us for the next stage.
How do I transfer this number to my Vehicle?
The basic rule is that you may not transfer a number plate to any vehicle if the vehicle itself is older than the year indicated by the indicator numbers or letter on the plate. For example, a car that originally bore a 'D' year prefix plate may not display a 'W' prefix plate as that would falsely make the vehicle appear younger than it is.

NB: If you do not have a vehicle, you may still purchase your registration and retain it on a special certificate until you are ready to transfer it to a car, motorcycle or whatever. If this applies to you please call us and we'll explain. It's really very straight-forward.

We will advise you on all the paperwork required to transfer the registration to your vehicle, making the whole process smooth and problem free.
What documents do I need to supply to you with in order to buy a registration number?
If you are buying a number to go onto a vehicle straight away then you will need to provide your V5, MOT if applicable and a copy of your tax disc or a note of your current tax expiry date.
How much is the transfer fee?
At present the fee is £80 plus an additional £25 if the registration is going to be held on retention with a certificate.
How long does a transfer take?
We try to make sure that every transfer is completed as quickly as possible. Although the process cannot begin until we receive the required documents you can be assured of our complete attention to each transfer process from beginning to end.